Zip, Dip & Sip Tour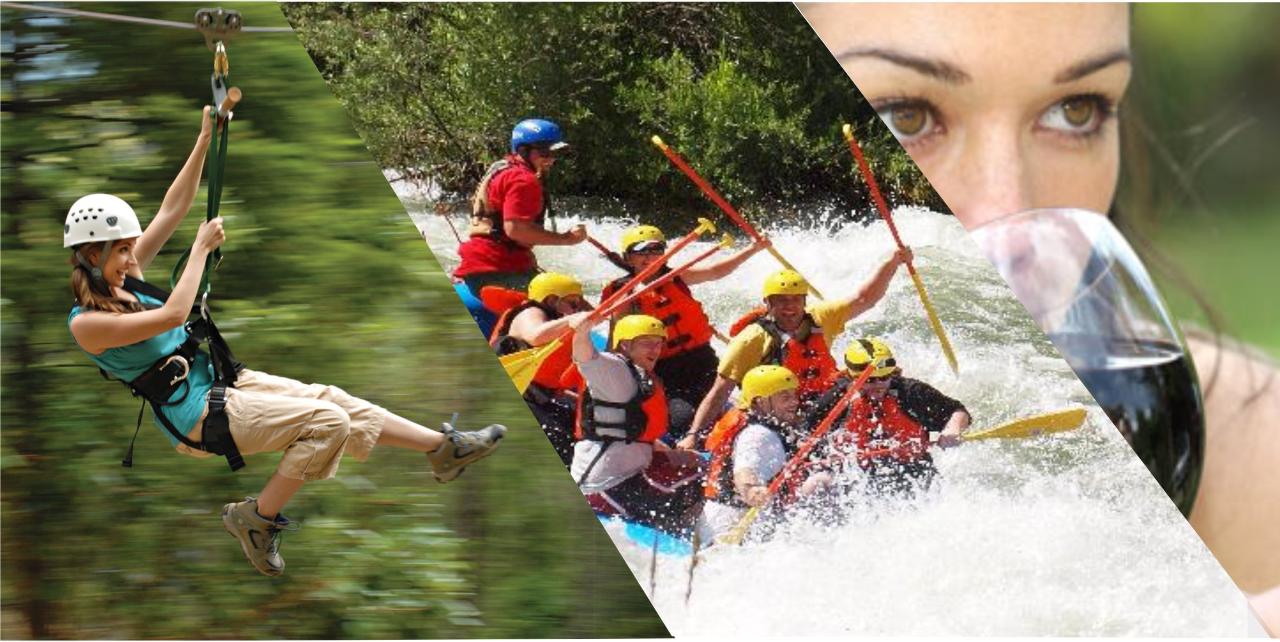 Duration: 9 Hours (approx.)
Product code: ZDS Tour
Please review full tour description at RVZipLine.com under the Zip/Dip/Sip link. Please note that the shuttle pick up for this tour is at Del Rio Vineyards (directions also on Zip/Dip/Sip page).
Payment in full is required at the time of booking. Reservations for Non-Refundable Tours can be rescheduled one (1) time up to 72 hours prior to the tour start time, based on availability of the current season. Reservations for Tours with Tour Protection can be rescheduled within the current season, or canceled, up to 48 hours prior to the tour start time.
When cancelling a reservation through email or over the phone you will receive a confirmation email. If you have not received a confirmation, Do Not assume the cancellation is complete. This tour is sold by RV ZipLine and Rogue Rafting Co. but services are individually provided by RV ZipLine, Rogue Rafting Co., Laurel Hill Golf Course and Del Rio Vineyards. All tours require a minimum of 6 guests to operate. If you choose a tour that does not meet the minimum within 48 hours of your tour time you will be notified for a refund or alternate date and/or tour time. If you have a different time and/or date that is not listed in calendar give us a call for possible accommodations, (541) 821-ZIPN (9476).