ZipLine Tour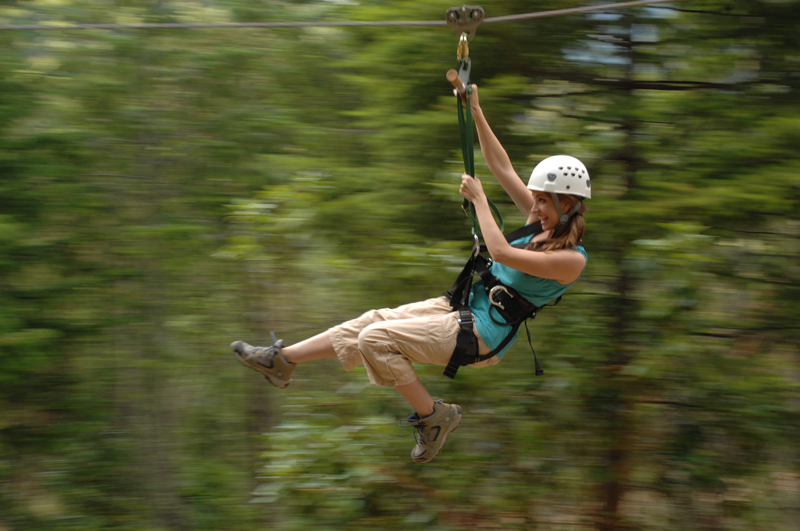 Durata: 3 Ore (aprox.)
Cod produs: Zip Tour
The shuttle pick up for this tour is at Laurel Hill Golf Course at 9450 Old Stage Rd, Central Point, OR 97502.

This memorable ROGUE VALLEY ZIPLINE ADVENTURE will take you high above the Rogue Valley as you soar through over 2700 feet of Zip on our 5 Zip Line course. This also includes the most THRILLING ZIPLINE in the Pacific Northwest. Your 3 hour (approx.) adventure is lead by our certified ZipLine guides. With many spectacular views including, Crater Lake Rim, Mt. McLoughlin and Table Rocks.
Restrictions: Minimum age allowed on this tour is 8 years old, weight range of 65-275 lbs. If guest is under 18 please refer to the FAQ section regarding minors.

Our tours are ADA friendly (not ADA approved). We are often able to accommodate people with different levels of abilities. Please contact management by phone for special accommodations or questions regarding special needs guests!! (541) 821-ZIPN (9476).

Note: The Golf Course is a great location to use the restroom while waiting for the shuttle. It is OK to bring a small backpack or fanny pack for personal items (phone, money, sunscreen, sunglasses). Most People choose to leave items behind in a locker and not carry them. We rent Go-Pros but you are welcome to use your own recording devices and cameras. We sell awesome Oregon apparel, keepsakes, snacks/drinks and your guides graciously accept gratuity.
Payment in full is required at the time of booking. Reservations for Non-Refundable Tours can be rescheduled one (1) time up to 48 hours prior to the tour start time, as long as our schedule can allow for it. Reservations for Tours with Tour Protection can be rescheduled or canceled up to 24 hours prior to the tour start time. (see FAQ section for cancellation and refund policy).
show less